Long days outside call for all the sun protection we can get. That's why we created the new hooded Sawyer Sunshirt: a buttery soft, breathable, and sun protectant (UPF 50) jersey created to give you more time to do the things you love—riding, hiking, surfing, skiing, fishing— or just soaking up that vitamin D!
Wild Rye ships via USPS (yep, we're buying up as many stamps as possible to do our part to save the US Postal Service) - please provide your PO Box address if that is how you get your mail (talking to you mountain town people!) 
We offer a 30 day return / exchange policy from ship date. Final sale items are noted in the product description - these items cannot be returned for any reason. Full details here.
We're women (and girls!). We have curves in many different places. We have long legs. We have short legs. We have booties. We have athletic legs. Fit is hard. We do our very best to keep our products true to size so you can count on your order fitting your body! That said, fit is the hardest part of running an apparel business. Please refer to our fit chart below, but if you have any questions at all, don't hesitate to reach out to us directly at hello@wild-rye.com. We'll do our best to guide you to your perfect fit.
PLEASE NOTE: THESE ARE BODY MEASUREMENTS THAT ARE INTENDED TO GUIDE YOU TO THE CORRECT SIZE ACROSS OUR LINE. THESE ARE NOT GARMENT MEASUREMENTS, SO PLEASE SEE PRODUCT BY PRODUCT NOTES ON EACH PRODUCT PAGE. 
WOMEN'S SIZE CHARTS
STILL HAVE FIT QUESTIONS? 
We're happy to walk you through any fit questions/concerns you might have
simply email us at hello@wild-rye.com and we'll send you personalized advice ASAP!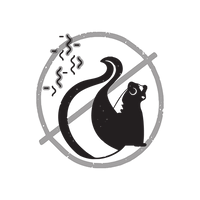 quick drying
lightweight
breathable
naturally deodorizing
anti-static
naturally cooling
upf 50
sensitive skin-friendly
thumbholes in cuffs
hooded
ponytail hole in hood
sizes: 0-18
Fabric Weight

115 GSM
Composition

100% recycled poly

Fit

Athletic
great fabric but the sizing seems off
I meticulously took all my measurements because I bought this during the clearance sale and wanted to make sure I got the right size (no returns/exchanges). The size chart indicated 6 based on my measurements which is normal, if not a little large for me (for reference, I wear a size 4 in the freel shorts and eeva overalls), but after trying it on, the sleeves are waaayy too short, and when I lift my arms up the hem lifts up to around my belly button!
I'm really bummed because I was so excited about this shirt.. the color is awesome, the fabric is so soft, and it even has a hole in the hood for a pony tail, which is hard to find! But now I'm stuck with a shirt that's uncomfortably small and I can't return or exchange it.
Fit Feedback:
True to Size
my go-to sun protection top
I wear this all the time on hikes and daily walks around the beach, as well as biking. The fabric is so soft, and surprisingly cool- I love it! I got a size 2 and I normally wear a size 2. If you have bigger or longer arms, you may want to size up one size. I've been wearing it in 65-80 degree weather and it's comfortable in these temps. For reference, I am 5' with a 34 B/C, chest 35", waist 27", hips 36".
Fit Feedback:
True to Size
New favorite style!
I wear this shirt for so many activities- fishing, boating, hiking, biking, etc. The fabric feels cool and comfortable all day and I love the added sun protection. I have worn it multiple days in a row and love that it doesn't stink. This is my new go-to shirt for all of my summer outdoor activities! I wear a size L or 12 in Wild Rye and this style fits exactly as expected. I am 5' 6", 39" bust, 35" waist, 45" hip.
My new go to summer shirt
This sun shirt has recently become a staple of my wardrobe. The fabric is insanely soft, and super light weight. I've gotten the sleeves pretty dirty and it always washes out, clean as new! Fit is spot on, loose but women's cut so way more flattering than any other sun shirt I've owned. I went with the same size I wear in all Wild-Rye apparel. I'm typically an XL for shirts and the 14 fits me perfectly. If you're on the fence, I highly suggest pulling the trigger this will become you're go to shirt for being in the sun, especially on the water!
Awesome 👏🏼
Finally a sunshirt that's both technical and flattering! I'm between the s/m and went with the
Med for comfort and fit while fishing etc. glad I did, I LOVE it!