Eliminate the gap on powder days or hunker down in your perfect cozy head-to-toe merino layer for all around warmth and perfect temperature regulation on and off the hill. And, for those who don't love getting fully nude to use the restroom (whether indoors or adventuring in the snow), we've created the ultimate convenience: the butt zip. An often overlooked feature for those who don't pee standing up, this zipper allows for quick and easy access. A 7/8 length leg ensures no bunching under your boots.

Lily Plum: Our new lily pattern is a harmonious blend of femininity and strength, much like the women of Wild Rye. This pattern is an artistic representation of the shared experiences, challenges, and triumphs found in nature; a reminder that adventure and elegance can coexist in the most unexpected ways.
Queen Of The Jungle:
This print is a nod to matriarchal societies across the animal kingdom. The elephant, leopard, tucan and lemur are all animals that look to the females in their communities for leadership.
Wild Rye ships via USPS (yep, we're buying up as many stamps as possible to do our part to save the US Postal Service) - please provide your PO Box address if that is how you get your mail (talking to you mountain town people!) 
We offer a 30 day return / exchange policy from ship date. Final sale items are noted in the product description - these items cannot be returned for any reason. Full details here.
We're women (and girls!). We have curves in many different places. We have long legs. We have short legs. We have booties. We have athletic legs. Fit is hard. We do our very best to keep our products true to size so you can count on your order fitting your body! That said, fit is the hardest part of running an apparel business. Please refer to our fit chart below, but if you have any questions at all, don't hesitate to reach out to us directly at hello@wild-rye.com. We'll do our best to guide you to your perfect fit.
PLEASE NOTE: THESE ARE BODY MEASUREMENTS THAT ARE INTENDED TO GUIDE YOU TO THE CORRECT SIZE ACROSS OUR LINE. THESE ARE NOT GARMENT MEASUREMENTS, SO PLEASE SEE PRODUCT BY PRODUCT NOTES ON EACH PRODUCT PAGE. 
WOMEN'S SIZE CHARTS
STILL HAVE FIT QUESTIONS? 
We're happy to walk you through any fit questions/concerns you might have
simply email us at hello@wild-rye.com and we'll send you personalized advice ASAP!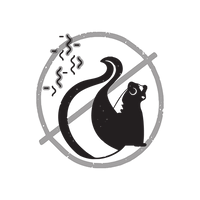 18.5 micron merino wool
breathable
stink-resistant
thumb holes
soft as butter
half-zip
rear zip for easy release
thoughtful waistband for flattering fit
hood
Fabric Weight

230 GSM
Composition

100% Merino

Fit

Contemporary
Yes! Cozy, warm, and super adorable fit. Id take it in every color, please!
Add this to your kit!
From the ski slopes and beyond, this onesie is a must have! No more drafty gaps between layers. The length is perfect for minimizing bunching in ski boots. And no need to peel off itchy or stinky base layers at the end of the day. Great for any cold weather activity, including lounging around the house. Wild Rye completes the package with top notch customer service. Thank you!
Cute and functional !
I love this new addition to my ski gear. Because I like to layer one extra base layer under this for cold days love that the legs are shorter to fit well with ski boots. I couldn't find any information before purchasing of how thick this one piece is but it feels like it's at least 200gsm merino wool, which is great! Extra bonus it works really well in case you are pregnant, I'm 22 weeks and fits over my belly with no problem, I can get at least 3 more weeks out of it. Highly recommend this product for functionality and cuteness!
Fave new base layer
I love this! I wear is skiing and under my dry suit! I wish the legs were a little longer. I'm only 5'4" so I'm not tall! But other than that, it's perfect!
Ou la laa
Waiting for the backcountry snow to fall to wear under my bibs, the olivia onesy is totally amazing weight, colour, print (ginkgo biloba!) with hoodie and backside zip to boot. Looks great as loungewear or with boots for those impromptu mini-raves. I am 5'6 125 lbs and size 4 fits perfect -not too tight but close enough for layering when the snow and real cold hits.