The new Eleanor Chammy is our most versatile chammy yet. It carries over some of our favorite features (hello high waist and world-class Italian padding) while making some critical improvements. Meet our new leg bands, crafted from Italian single ply poly/elastic blend, with sleek silicon backing so they stay put perfectly (no rolling or riding up!).
Made with soft and compressive recycled poly/spandex blend, the Eleanor Chammy was designed to keep you going on long, multi-day rides but is low profile enough for a quick morning spin on your at-home bike. Oh, and did we mention two new side pockets??
Pair it with our new matching sports bra for the most swoon-worthy indoor cycling kit. Shop the sports bra now >>

Shop the new girls eleanor chammy for a matching moment.
Ginkgo Jade: A symbol of longevity and endurance, the ginkgo leaf pattern is a nod to emerging out of a few long hard years and the ever-expansive opportunities and future spreading out before us.
Chonky Floral: This vintage palette combined with some retro, and, well, chonky florals is just what the doctor ordered.
Deco Birds: Inspired by our love of all things warm and tropical, our deco birds print will have you dreaming of pina coladas whether you're actually at the beach or just pretending in your local bike park parking lot.
Wild Rye ships via USPS (yep, we're buying up as many stamps as possible to do our part to save the US Postal Service) - please provide your PO Box address if that is how you get your mail (talking to you mountain town people!) 
We offer a 30 day return / exchange policy from ship date. Final sale items are noted in the product description - these items cannot be returned for any reason. Full details here.
We're women (and girls!). We have curves in many different places. We have long legs. We have short legs. We have booties. We have athletic legs. Fit is hard. We do our very best to keep our products true to size so you can count on your order fitting your body! That said, fit is the hardest part of running an apparel business. Please refer to our fit chart below, but if you have any questions at all, don't hesitate to reach out to us directly at hello@wild-rye.com. We'll do our best to guide you to your perfect fit.
PLEASE NOTE: THESE ARE BODY MEASUREMENTS THAT ARE INTENDED TO GUIDE YOU TO THE CORRECT SIZE ACROSS OUR LINE. THESE ARE NOT GARMENT MEASUREMENTS, SO PLEASE SEE PRODUCT BY PRODUCT NOTES ON EACH PRODUCT PAGE. 
WOMEN'S SIZE CHARTS
STILL HAVE FIT QUESTIONS? 
We're happy to walk you through any fit questions/concerns you might have
simply email us at hello@wild-rye.com and we'll send you personalized advice ASAP!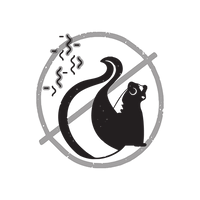 high yoga-style waistband
all-day comfort
anti-slip silicone
low-profile side pockets
breathable and compressive
anti-bacterial italian chammy pad
Inseam

6in.

Pockets

2
Fabric Weight

173 GSM
Composition

main fabric: 79% recycled poly, 21% spandex; Leg bands: 64% poly, 16% elastic, 20% silicone

Fit

Athletic
Run a bit large
At first, I thought these were a good fit but I'm realizing they run a bit large. I typically wear a size 8 or Medium in chamois but the wild rye 8's are pretty loose. The legs also tend to ride up while I'm pedaling which causes fabric to bunch up in my crotch and make me chafe. They aren't the worst chamois i've ever had in regards to chafe/saddle sores–I can still wear them on smaller rides.
I do LOVE the prints of these too. I wish I realized I was rocking the wrong size before I invested in a couple of them (those damn beautiful prints lured me in haha). They are also really comfortable when I'm off the bike (i love the wide waist band). Maybe one day I will try a size 6 and see if that resolves some of the issues like the legs riding up.
Comfortable and lightweight!
Love the design. The material is stretchy and a bit lighter weight than expected, which turns out great when you're hot and sweaty. I may consider one size down next time.
Fit Feedback:
True to Size
These are great!
These are awesome! They are the perfect length and the cushion is amazing. I notice a huge difference when I wear these and my other chammies biking, with these my butt is less sore the next day! The only thing is that the waist could be a bit tighter. I am 5'8 140lbs and I have an athletic lean build. My butt and legs are muscular and my waist is small, so I had to size up a little and get size 6 to fit my legs and butt but the waist is kind of big.
Favorite bike shorts!
These adorable shorts fit and feel great - they're not too tight, but they don't slip either. I love the pockets on the side and the wide waistband! I've got curvy/powerful thighs and the sizing is spot on.