We're officially entering that bib life. For all you bib evangelists, we're carrying over the same high end fabric you've grown to love on the Alice and Alyssa, but adding the extra security of mesh over-the-shoulder straps to hold everything into place. Thoughtfully designed paneling and mesh placements are tailored perfectly for a woman's body while still maintaining movement and breathability.
Sunflower: Often referred to as the "happy flower," we couldn't think of anything better than a fun sunflower print to welcome longer days and warmer temps.
Wild Rye ships via USPS (yep, we're buying up as many stamps as possible to do our part to save the US Postal Service) - please provide your PO Box address if that is how you get your mail (talking to you mountain town people!) 
We offer a 30 day return / exchange policy from ship date. Final sale items are noted in the product description - these items cannot be returned for any reason. Full details here.
We're women (and girls!). We have curves in many different places. We have long legs. We have short legs. We have booties. We have athletic legs. Fit is hard. We do our very best to keep our products true to size so you can count on your order fitting your body! That said, fit is the hardest part of running an apparel business. Please refer to our fit chart below, but if you have any questions at all, don't hesitate to reach out to us directly at hello@wild-rye.com. We'll do our best to guide you to your perfect fit.
PLEASE NOTE: THESE ARE BODY MEASUREMENTS THAT ARE INTENDED TO GUIDE YOU TO THE CORRECT SIZE ACROSS OUR LINE. THESE ARE NOT GARMENT MEASUREMENTS, SO PLEASE SEE PRODUCT BY PRODUCT NOTES ON EACH PRODUCT PAGE. 
WOMEN'S SIZE CHARTS
STILL HAVE FIT QUESTIONS? 
We're happy to walk you through any fit questions/concerns you might have
simply email us at hello@wild-rye.com and we'll send you personalized advice ASAP!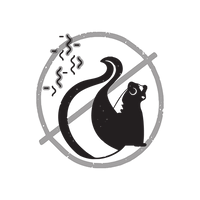 compressive
all-day comfort
italian, bacteriostatic chammy pad
low-profile italian elastic leg bands
mesh upper for comfort and breathability
perfect for alone or under baggies
sizes: 0-18
Inseam

9in.
Fabric Weight

210 GSM
Composition

Body: 80% nylon, 20% spandex; Leg bands: 64% poly, 16% elastic, 20% silicone

Fit

Athletic
Fit Feedback:
True to Size
Body Type:
Curvy on Bottom
Shows the sweat
I bought these bibs because they are adorable. I wanted something comfy around the legs, so I went a size up. I have a longer torso, so the straps didn't fit. Whatever, lots of times I will just wear bibs as shorts and tuck the straps in because it is too difficult to pee otherwise on longer days.
My main problem is that with any sweat, the fabric gets much darker. So, while riding on hot day, it looked like I peed my pants because of my crotch sweat. It didn't show where the pad comes through, just around it, which makes it worse. I'd return them if I could, but I guess they will just be for under shorts or trainer rides at home
Not for me
I wanted to like these so bad but after trying them on several times I've decided I can't justify paying $150 for these. They're loose on my lower back which is super annoying for me, and the padded part sticks out in the back and makes my ass look pointy and stupid. Plus the bib straps are too tight on my shoulders and too tight on my stomach but somehow loose on my low back? Overall terrible fit. The sunflowers are cute though.
Fit Feedback:
True to Size
I had no idea I would love a bib!
This is the first bib I have ever tried and it is so comfortable. I don't know what I was expecting since I've never worn a bib, but after wearing this it is my new favorite cycling piece. I am on the curvier side and love that this is more supportive while I'm riding. The straps sit perfectly on my shoulders and I don't notice them at all when I am riding. I also love the length of the legs, and the leg bands are super comfortable and don't dig in.
YOU CAN'T FIND BETTER FITTING BIBS OUT THERE!
You just can't. I've tried.
Awesome cycling bib
This was my first cycling bib. I started doing endurance rides on my Peloton and read about how comfortable bibs are. This one is perfect. I love the way the straps are off to the side (very flattering) and not having a band from shorts/pants is really nice. I do agree with the other reviewer... I could have sized down to a 16, but it is super comfortable as is.