Jane Legging | Women's Base Layer Crop Legging | FINAL SALE
The Jane Legging, made of 100% merino wool, is designed to stand up to the rigors of your longest days in the mountains.  Designed as a cropped 7/8th length legging with a vibrant elastic waistband, the Jane legging is cozy enough for après, warm enough for afternoon snowball fights, but technical enough for a week-long hut trip.
Shroom Bloom: What do you get when you mix bold, vintage colors with the intricate lines found in mushrooms? Shroom Bloom! Inspired by natural elements, this print represents the energy of a new season in bloom.
Singles Line: This print was inspired by the world's first chairlift, the Proctor Chair, built here in our hometown of Sun Valley in 1936. Combined with waves that symbolize being in the flow state, this print is fit for long days of mountain immersion.
Wild Thing: We love a graphic neutral and the Wild Thing's unique white on black pattern captures the playfulness of traditional animal prints but reimagines it as something you would want to wear everyday!
Wild Rye ships via USPS (yep, we're buying up as many stamps as possible to do our part to save the US Postal Service) - please provide your PO Box address if that is how you get your mail (talking to you mountain town people!) 
We offer a 30 day return / exchange policy from ship date. Final sale items are noted in the product description - these items cannot be returned for any reason. Full details here.
We're women (and girls!). We have curves in many different places. We have long legs. We have short legs. We have booties. We have athletic legs. Fit is hard. We do our very best to keep our products true to size so you can count on your order fitting your body! That said, fit is the hardest part of running an apparel business. Please refer to our fit chart below, but if you have any questions at all, don't hesitate to reach out to us directly at hello@wild-rye.com. We'll do our best to guide you to your perfect fit.
PLEASE NOTE: THESE ARE BODY MEASUREMENTS THAT ARE INTENDED TO GUIDE YOU TO THE CORRECT SIZE ACROSS OUR LINE. THESE ARE NOT GARMENT MEASUREMENTS, SO PLEASE SEE PRODUCT BY PRODUCT NOTES ON EACH PRODUCT PAGE. 
WOMEN'S SIZE CHARTS
STILL HAVE FIT QUESTIONS? 
We're happy to walk you through any fit questions/concerns you might have
simply email us at hello@wild-rye.com and we'll send you personalized advice ASAP!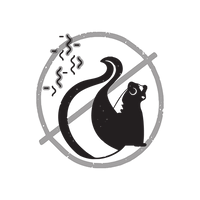 18.5 micron merino wool
breathable
stink-resistant
soft as butter
wide elastic waistband
high waistband
Inseam

25.25in.
Fabric Weight

230 GSM
Composition

100% Merino

Fit

Athletic
Fit Feedback:
True to Size
Must Have
Here's the thing. I have a superstition when it comes to ski trips... showers? They give off bad vibes. Especially early on in a trip. So, to have base layers that handle long days on the skin track, apres at the hut, and still let my ski-mates stand to be around me? It's a win. And these base layers have done the trick. I have worn the Jane legging in many iterations over the years. They're comfortable. They're warm. And because they're Merino, they do a better job at managing sweat and odor all day long. Never go on a trip without them.
Fit Feedback:
True to Size
Jane Legging | Women's Base Layer Crop Legging | FINAL SALE
Soft, warm and cute
I bought these for my daughters for xmas with the matching top, one in ginkgo and one chunky floral. They are both super cute and soft. We debated on sizes, whether to size down or not. I have a pair from a couple of years ago, and they tend to stretch out quite a bit. I had called to ask a representative about it and she said new design doesn't do that, and she was right. These are great, they hold their shape and are very warm. Both my daughters work on the mountain teaching skiing, and they are out there in all temps. These are layers keep them warm, and cute as ever!
Great Baselayer legging! Actually fit my skier legs and curves
I had been on the hunt for a good baselayer. Great to say I found it! I hope to collect more wild rye gear, especially looking forward to trying their bike stuff this summer.
I love wool baselayers, but hated how thin the majority I tried were. These are perfect and thick and gorgeous. I can wear these out after a ski. They are warm, but on colder days, I find myself needing to add extra layers to my legs, which is different than my other bottoms. I love these for touring, resort, and hanging out after a day on the hill. They are so soft. I bought two colors and two sizes. These are the first ski bottoms I have owned that were big enough for my legs, and make my waist look snatched. The wide waistband is so cute and comfortable. I love how these fit and move.
They make my butt look great, and I feel so confident in them. I wish the size that fit my waist and thighs the best was long enough. They hit a good bit above some of my socks, and don't make it down to my boots, which was slightly disappointing. I do have long muscular legs.
I would recommend if you have curves and usually have to size up to fit them, don't. These fit wonderfully.
If you are considering, just do it, it's so worth the purchase.
Great warm long underwear.
These leggings are really warm and soft and fit under my jeans well. I love the waist band, it doesn't cut into your middle like other brands do, and it doesn't roll. Only one tiny complaint, the 7/8 length is probably great for average height women, but being 6' tall I could use more length to prevent the sock gap. Maybe in the future there might be a full length option : )