**NEW updated lightweight, low-profile Italian elastic leg bands.
Is it bragging to say this is our best chammy yet? No! Embrace your worth! But seriously, the Alice chammy carries over some of our favorite chammy features—hello high waist and world-class Italian chammy—while making some critical improvements. We've reduced excess silicone at the waist without sacrificing security and adjusted the leg bands to eliminate the dreaded sausage leg. Made with soft and compressive nylon and a 6 inch inseam, the Alice Chammy was designed to keep you going on long, multi-day rides so you can stop thinking about your chammy pad and start enjoying those high summer passes.
AVAILABLE IN SIZES: 0-18

Sunflower: Often referred to as the "happy flower," we couldn't think of anything better than a fun sunflower print to welcome longer days and warmer temps.
Koi Pond: Known to swim against the current and overcome great obstacles, koi symbolize strength, courage, patience, and success through perseverance.
Wild Rye ships via USPS (yep, we're buying up as many stamps as possible to do our part to save the US Postal Service) - please provide your PO Box address if that is how you get your mail (talking to you mountain town people!) 
We offer a 30 day return / exchange policy from ship date. Final sale items are noted in the product description - these items cannot be returned for any reason. Full details here.
We're women (and girls!). We have curves in many different places. We have long legs. We have short legs. We have booties. We have athletic legs. Fit is hard. We do our very best to keep our products true to size so you can count on your order fitting your body! That said, fit is the hardest part of running an apparel business. Please refer to our fit chart below, but if you have any questions at all, don't hesitate to reach out to us directly at hello@wild-rye.com. We'll do our best to guide you to your perfect fit.
PLEASE NOTE: THESE ARE BODY MEASUREMENTS THAT ARE INTENDED TO GUIDE YOU TO THE CORRECT SIZE ACROSS OUR LINE. THESE ARE NOT GARMENT MEASUREMENTS, SO PLEASE SEE PRODUCT BY PRODUCT NOTES ON EACH PRODUCT PAGE. 
WOMEN'S SIZE CHARTS
STILL HAVE FIT QUESTIONS? 
We're happy to walk you through any fit questions/concerns you might have
simply email us at hello@wild-rye.com and we'll send you personalized advice ASAP!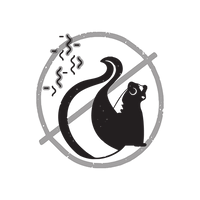 compressive
high yoga-style waistband
all-day comfort
breathable
anti-slip silicone
italian, bacteriostatic chammy pad
endurance style chammy for longer rides
sizes: 0-18
Inseam

6in.
Fabric Weight

210 GSM
Composition

80% Nylon, 20% Spandex

Fit

Athletic
Fit Feedback:
True to Size
Wish I Could Love Them
These chammies are so cute and at first glance seem like they fit well and don't roll up. They even passed my roll test. However, after biking in them 3 times now, they have rolled up on my legs each time, leaving a lot of fabric in my groin area which is quite uncomfortable! Tho cute, I would not recommend.
Fit Feedback:
True to Size
Primo Upgrades
I love the new legbands -- no rolling or riding up!
Simply the best
Wild Rye chamois are the only chamois I will ever purchase or use anymore. Wild rye has mastered the fit and it is so freeing to just ride my bike and not have to think about constantly adjusting my chamois or bike shorts. Do yourself a favor and purchase them. The price is worth every penny.
I want more!
Absolutely amazing! True to size and so comfortable. I appreciate the higher waistline so it never feels like they are sliding down.