A perfect layering piece made with the finest 18.5 micron/100% merino wool, our Evie Raglan offers a loose, contemporary fit, and a long silhouette that moves with you.  Meanwhile, a high neckline, long sleeves, and thumbholes keep you comfortable on the skin track or chairlift.  
Lily Black: Our new lily pattern is a harmonious blend of femininity and strength, much like the women of Wild Rye. This pattern is an artistic representation of the shared experiences, challenges, and triumphs found in nature; a reminder that adventure and elegance can coexist in the most unexpected ways.
Queen Of The Jungle: This print is a nod to matriarchal societies across the animal kingdom. The elephant, leopard, tucan and lemur are all animals that look to the females in their communities for leadership.
Available in a goldenrod yellow and complementary earth tones or black and refreshing cooler colors"
Available in a goldenrod yellow and complementary earth tones or black and refreshing cooler colors"
Wild Rye ships via USPS (yep, we're buying up as many stamps as possible to do our part to save the US Postal Service) - please provide your PO Box address if that is how you get your mail (talking to you mountain town people!) 
We offer a 30 day return / exchange policy from ship date. Final sale items are noted in the product description - these items cannot be returned for any reason. Full details here.
We're women (and girls!). We have curves in many different places. We have long legs. We have short legs. We have booties. We have athletic legs. Fit is hard. We do our very best to keep our products true to size so you can count on your order fitting your body! That said, fit is the hardest part of running an apparel business. Please refer to our fit chart below, but if you have any questions at all, don't hesitate to reach out to us directly at hello@wild-rye.com. We'll do our best to guide you to your perfect fit.
PLEASE NOTE: THESE ARE BODY MEASUREMENTS THAT ARE INTENDED TO GUIDE YOU TO THE CORRECT SIZE ACROSS OUR LINE. THESE ARE NOT GARMENT MEASUREMENTS, SO PLEASE SEE PRODUCT BY PRODUCT NOTES ON EACH PRODUCT PAGE. 
WOMEN'S SIZE CHARTS
STILL HAVE FIT QUESTIONS? 
We're happy to walk you through any fit questions/concerns you might have
simply email us at hello@wild-rye.com and we'll send you personalized advice ASAP!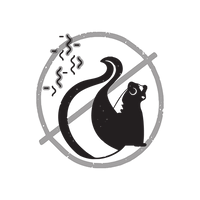 18.5 micron merino wool
breathable
stink-resistant
thumb holes
soft as butter
contemporary style
Fabric Weight

230 GSM
Composition

100% Merino

Fit

Contemporary
The best top!
I've used this quite a bit so far this winter with the matching bottoms and I love it. This set has been amazingly comfortable and warm. As someone who can't wear a lot of wool, even merino, this set doesn't seem to both my skin much which is amazing. I've warn then skiing this winter and they have kept me nice and warm and when I'm working hard it's been breathable and dried out super quickly. I can't recommend this set enough, the yellow is so dang cute.
I'm 5'3 135 and went with size 6 in this, it's a bit big on me, size 4 would fit well and closer to the body but I choose not to return it, I like them being a touch looser.
So soft!
I've only had an oppprtuniy to wear it twice, and I love the pattern and how soft it feels. I wear it as a sweater instead of a base layer so I sized up. I'll buy again and the quality has proven itself for me to make more purchases with Wild Rye.
My all-time favorite baselayer top!
I LOVE the Evie Raglan - perfect length (I'm 5'7" with a torso on the shorter side and like long shirts!!), perfect sleeve length, and these are so soft. I wear this as my primary baselayer snowboarding, splitboarding, and fatbiking in the winters, I wear it hiking and biking in the spring and fall (it's definitely too warm for hot summer days), and always bring one backpacking. It's super versatile, breathable, and I love love love that it's merino. Thanks Wild Rye for my favorite baselayer piece!
Great for beer-drinking
It's really not that cold out yet and there's no snow... but I did wear this top out to a brewery after mtn biking. 10/10 for softness and warmth; 1/10 for hiding floofy white dog hairs.
Shroom bloom bliss!
I absolutely LOVE this shirt, so much so I have worn it several days in a row, lol!
I purchased the size 0 as the 2 was out of stock and was hopeful it would fit. I am 5'3" 26" waist, 32C chest. It fits me perfectly everywhere with the exception of the sleeves which are just slightly short on me, so I can't align the thumbholes comfortably. But I'll deal with that because this shirt is beautiful, comfortable, and regulates temperature so well! It is fitted without being tight.
The first day I wore it I was hiking a path up Whiteface in the Adirondacks where it was 45 and windy at the summit. I worried I'd freeze since I forgot to bring a sweater, but this shirt did the job and kept me warm. I have never owned anything made with merino wool before and apparently I've been missing out. The shirt is just between lightweight and midweight, is warm, soft, and breathable without allowing wind to get in. It falls just below my hips and is extremely flattering on me-fitting close to my body but not too tight anywhere. I just love it and can't wait to wear it this winter as a snowboarding baselayer, for lounging around, and everything in between.
I hope Wild Rye makes this in more colors!